WELCOME HOME
If you're searching for a community of faith to call home, you are welcome at Saint James. We are a mix of talents, ideas, ages, and backgrounds. We offer many worship, service, learning, and fellowship opportunities for all ages.
We believe in the importance of living the example of Jesus, by responding to his call to take care of the other people in our world.
Indoor Worship Service Returns
November 1, 2020
Time: TBA
We are pleased to announce that we will be moving our Prayer and Reflection Service from the Chapel in the Woods into the Sanctuary starting November 1, 2020. We know that so many have been looking forward to worshiping with your Saint James family in our beloved Sanctuary.
However, this will not be a return to our familiar worship structure.
Sunday Worship Service (Online)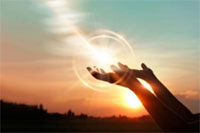 October 25, 2020
Beguiled by Beauty
Join in worship to discover ways we might live as Beloveds of God who extend Goodness in the world. May your heart be filled with peace as we center, sing, and pray.
Scripture from Psalm 147:1-11

Nancy Janson serves as Liturgist

Jelinda Blum provides the Children's Moment

Donna Benson, Certified Lay Servant, leads Worship

Special music is provided by Saint James Hand Bell Choir
10 am Ringing the Bells – Every Sunday
Ring the bells for 5 minutes to share the good news Christ is Risen!
CONNECT WITH US ON FACEBOOK