WELCOME HOME
If you're searching for a community of faith to call home, you are welcome at Saint James. We are a mix of talents, ideas, ages, and backgrounds. We offer many worship, service, learning, and fellowship opportunities for all ages.
We believe in the importance of living the example of Jesus, by responding to his call to take care of the other people in our world.
Chapel in the Woods
Join us Sunday, August 2 at 9:30 am
Please remember that you are safer at home and should worship from home if you are not ready to come out to worship. Please worship from home if you are not feeling well, have a fever or any symptoms of COVID-19. We will follow the following protocol:
Masks/face coverings must be worn to and from your car.

Keep 6 foot social distance.

Bring a sit-a-pon, lawn chair or be seated on the chapel bench.

Everyone is welcome and will be greeted and checked in, Hand sanitizer will be available.

Worship will feature centering, prayer, scripture & meditation, and last about 20-25 minutes.
Please let us know if you are coming by registering online:
Sunday Worship Service (Online)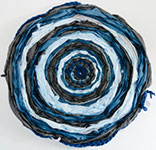 Unraveled: Seeking God When Our Plans Fall Apart
August 2, 2020
Listen, Lament, Examine, Confess, Act – Lessons from Rizpah
What happens when our world falls apart?
How do we press on when our tightly knit plans unravel into loose threads… when our identity or path comes undone?
Join in worship to discover where God meets us in the spiraling, the unraveling and weaves us into something new!
May your heart be filled with peace as we center, sing, and pray with one another.
Prelude/Postlude

Singing of Hymns to celebrate the day

Scripture from 2 Samuel 3:7; 21:1-14 Rizpah Mourns Her Sons
10 am Ringing the Bells – Every Sunday
Ring the bells for 5 minutes to share the good news Christ is Risen!
CONNECT WITH US ON FACEBOOK