WELCOME HOME
If you're searching for a community of faith to call home, you are welcome at Saint James. We are a mix of talents, ideas, ages, and backgrounds. We offer many worship, service, learning, and fellowship opportunities for all ages.
We believe in the importance of living the example of Jesus, by responding to his call to take care of the other people in our world.
Indoor Worship Service Paused
In accordance with state and local parameters, the Saint James Strategic Planning Team recommends we PAUSE Indoor Worship at this time. We will monitor all data and changes in guidelines in the coming weeks and month. Online Worship will continue to be provided each week. We hope you join us!

Sunday Worship Service (Online)
November 22, 2020
Pentecost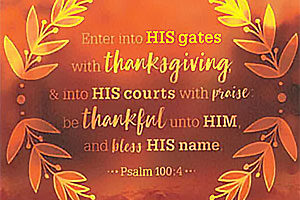 Thanksgiving
We are called to give thanks and rejoice in all circumstances. Today we ring & sing songs and use the Alphabet to help count blessings and give thanks. Join in worship to discover ways we might live as Beloveds of God who extend Goodness in the world. May your heart be filled with peace as we center, sing, and pray.
Scriptures: Psalm 100, 1 Thessalonians 5, Ephesians 5, Luke 17
Edie Candee, Liturgist

Bonnie Inkman, Piano, Organ

Ryan Ferguson, Music Director

Hashini Amarasinghe, Vocals
Debra Bostron, Certified Lay Servant

Laural Clark, Handbell Choir Director

Stephen Benson, Videography

Rev Patricia Abell, Pastor
10 am Ringing the Bells – Every Sunday
Ring the bells for 5 minutes to share the good news Christ is Risen!
CONNECT WITH US ON FACEBOOK